"The Classic Art of Fine Decorative Painting, Decoration, Trompe l'oeil Murals, Faux Finishes & Patinas"
MJP Studios pleasure is to paint for you. We are full service decorative painting Company. As a decorative artist my passion is to create custom faux finishes & trompe l'oeil murals that will decorate & transform your living space. We work one on one with our client's unique taste, style & needs to create exquisite faux painting, painted effects from ceiling to floor that will enhance your home, business, restaurant or public place. "Decoration is an age old art form, based on, craftsmanship, personal taste, mood, relation, environment and sharing beauty"  We specialize in new & old world painted  faux finishes, venetian plasters, textures, faux painted stone, faux painted wood graining, faux painted marble, gold leafing, gilding, decorative painted ceilings, floors, furniture, antiquing, distressing, decorative ornament, trompe l'oeil murals, custom wall murals, children's rooms  &  fine art reproduction. We are CT's leading decorative artists serving CT, NY, MA, NJ, RI and across the country.
Marc Potocsky is the owner of MJP Studios a full-service decorative painting company that has been in operating out his Connecticut studio for over 20 years.
Links  •  Employment  •  Original Works for Sale  •  Classes  •  Media  •  Letters & Testimonials 
Featured Techniques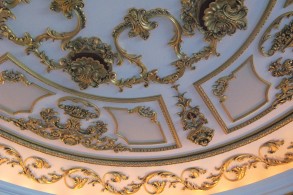 Gilding Gold Silver Leafing I'm sure you've heard the terms, Gilding, gold, silver leafing.I'm sureView full post »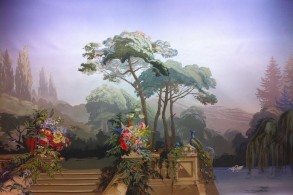 CT Mural artist Marc Potocsky says, "A hand painted mural can transport you to a peaceful or a far awayView full post »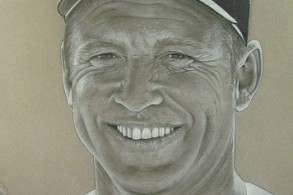 Fine Art Portrait Painting. A portrait is a constant reminder of a moment in our lives and our relationships, ofView full post »

Whether it is Old European style art work, rare wood graining or marbling, classic wall faux finishes and textures or

This is a step by step stills and a video of the veining process for faux painted Paonazetto marble columns

Mural Painting CT, learn how to, step by step painting reproduction of a Zuber wallpaper mural.