CT Portrait Artist Marc Potocsky
Marc Potocsky is a CT based fine portrait artist and muralist. Here  is some of His recent work. He was commissioned to paint a portrait of the late congressman and civil rights leader John Lewis to raise money for CIRI  to help refugees and fight human trafficking.
Here is a another commission of a retired Yale hospital chairperson.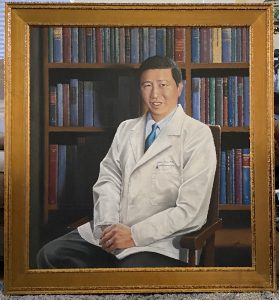 And a commissioned Portrait of 3 brothers and their dog
And a redo of one his original paintings of Beatle John Lennon.
You can find more of his work on his website mjpfaux.com under Fine art portraits and pop art.
Marc is the owner of MJP Studios a full service decorative painting, faux finish and mural company.
Check out Marc on  Facebook   and   Instagram