Decorative painted furniture, CT
18th century Italian Commode by Marc Potocsky – MJP Studios CT.
Here's one of our latest projects for a Boston Designer for a client in Nantucket.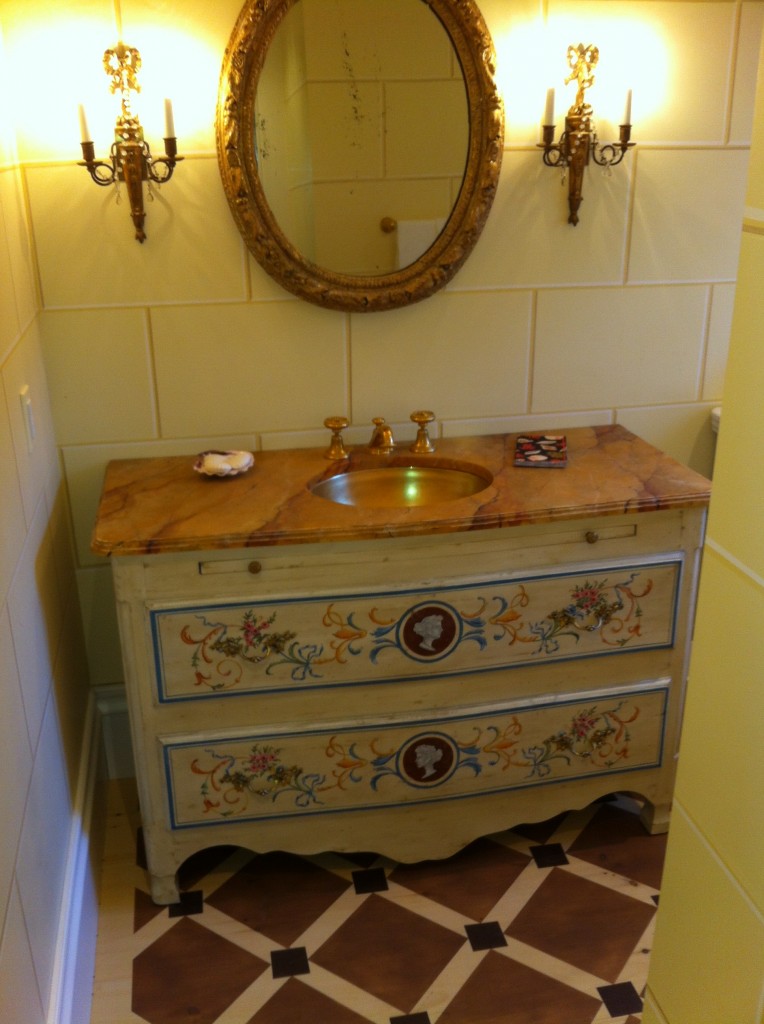 This is a re-pro of a 18th century Italian piece with hand painted decorative ornament, faux (Naive) marble top, then aged and distressed.
Naive marbleizing is simple and marble like, not imitation marble.
 We did this in our shop and then it was shipped to the Clients home.
Decorative painted furniture- 18th century Italian Commode by Marc Potocsky – MJP Studios CT.  mjpfaux.com