The Art of Dino Danelli by Marc Potocsky
Dino Danelli famed drummer for the legendary music group, "the Young Rascals," and member of the Rock & Roll hall of fame, has led a double life as long as I can remember. Not only is he a talented musician, but equally a talented and gifted artist.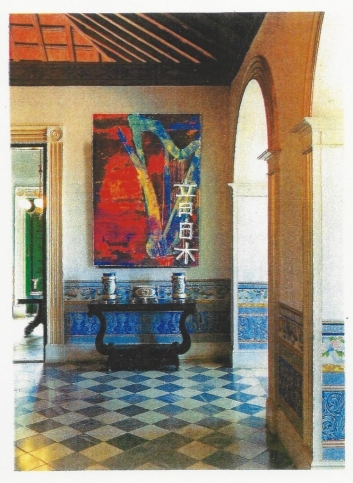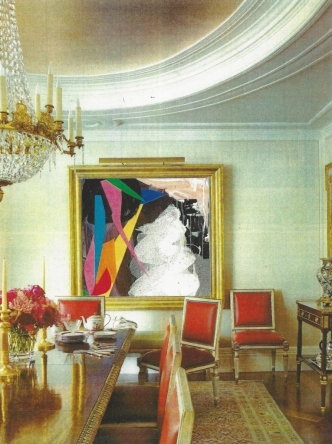 His latest series of work (below) is what he calls "Baroque Abstraction." He has of late been painting large pieces in His studio on wood (hollow wood doors), any were from 48" x 80" to 60"x 100" in size. He said, "They are large enough that I'm working off of Scaffolding."

l

His passion for his art is evident. This latest series is called- "Voluptuous sleep." Dino said, "For me it's all about the process, it's the movement, the application, and the beauty of the paint itself. "

Some of his inspiration came from artists like Larry Poons,  Monet, (his water lilies), Willem DeKooning, Stanley Boxer, Jules Olitski and all the Color Field painters..
Danelli says, "I'm using very large brushes, and big trowels. I've done 6 pieces already and I plan on doing 3 or 4 more in this series."

Dino's passion for art is undeniable and contagious. For Dino Danelli and His ever changing and evolving artwork, the future is wide open! Like the lyrics to one of his groups classic hit songs, "It's WONDERFUL!"
To see more or purchase Dino's artwork go to – http://www.dinodanelliart.com/
Facebook- https://www.facebook.com/DinoDanelliArt
MJP Studios specializes in Murals and Portraiture in all mediums. Decorative painting, Faux Finishes. See Portraits,
Also see- Mural Painting & Trompe l'oeil painting
"The Classic Art of Fine Decorative Painting, Decoration, Trompe l'oeil Murals, Faux Finishes & Patinas"
MJP Studios • 241 Branford Road, Unit 254 • North Branford, CT. 06417