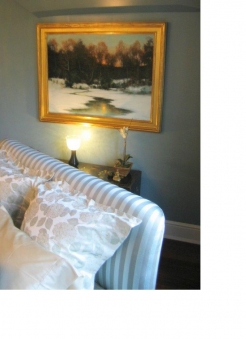 Let me set the scene: You're standing in the center of a big empty room—a new home, or a newly refurbished space that you want to take on a fresh, new look. This is the point in your life, you decide, to begin collecting art. It is an investment that will endure, providing a meaningful legacy for the kids, to say nothing of the dramatic impact it will have in your home. There is a meeting scheduled with the architect and interior designer coming up soon, and you'll put it on the agenda.
Indication #1 that you'll succeed as a collector, however modest that goal may be. You make it clear in the meeting that you wish to have a portion of the budget set aside in advance for original art. Spending on design upgrades, furniture and accessories is all part of the new home decision-making process. But waiting to see what's left in your budget for art, after all the other work is done, is no way to insure that you'll reach your goal.
Indication #2 that you'll succeed as a collector starts with a meeting with a knowledgeable art advisor who is attuned to trends in the art market. That person will become familiarized with your taste and budget. He or she can also help you set collecting goals, given the scope and dimensions of the space you live in. If you're a home decorator at heart, you'll probably be planning to ask the following questions, when given a suggestion by the consultant:
What does it cost?
What color is it (will it match the sofa)?
What are the dimensions?
Who is the artist?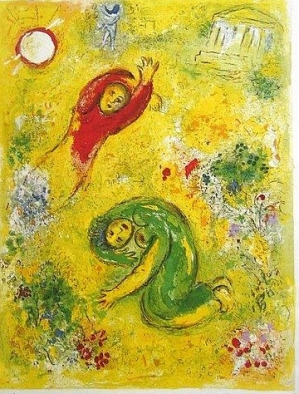 If you're an aspiring collector at heart, the list of questions is almost exactly reversed:
                Who is the artist?
                What are the dimensions?
                What does it cost?
Note that the color question is missing from the list of an informed collector. Not a single important art collection in the world was ever acquired on the basis of whether the colors would match the room! That is NOT to say that color can't be a consideration when starting out; or that the initial purchase—the one for over the sofa in the new living room—shouldn't support your overall design objects. But don't let the color question be the tail that wags the dog. Think outside the box. Impressionist prints are very appealing, I know, but they're passé. Put a Warhol contemporary in a Colonial room. Put an Old Masters seascape in a modern space. Collecting art is your chance to take risks…go for it! It is far better to buy one meaningful piece than to fill the room with prints and posters.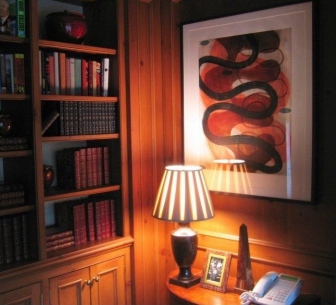 Indication #3 is a hard one to remember, because it reflects on the strength of your convictions and your business savvy. No, these are not mutually contradictory.  Buy what you love and don't worry about what friends and neighbors will say. Only the largest museums make art purchases by committee vote. You, you're a committee of one (or two). But also ask about the artist's sales history. Gallery sales prices are not a reliable indication of lasting value in a work of art. Many artists are heavily promoted and prices pumped to pay the gallery overhead. Two years later, after a sharp price spike and decline, they're nowhere to be found. A more important indicator is the secondary market; that is, what prices does the artist's work command, over time, at auction, when a painting may be re-sold in the public arena. There are Web sites that track these stats, and their worth becoming aware of. One is www.artnet.com, with thousands of artists in their database.

Art collecting is a complex business—yes, business—with all the usual pitfalls that come with any commodity—yes, commodity (as the art market sees it).  Becoming a collector can be fun and rewarding at many levels. Work with a trusted expert and understand the variables that impact your long-term goals as a new collector. Buy with your heart, yes, but don't leave your head out of the equation.
Richard J. Friswell, Publisher and Managing Editor