How to Custom stencil ceiling panels -Marc Potocsky

Marc Potocsky and His team at MJP Studios had just recently finished project at a private residence in Stamford, Ct. of eight multicolored stencil ceiling panels on a beautiful beamed ceiling. The stencil was a custom design by Marc and Hugh (the mad stencilist) out of Placer ville, CA.
After designing the stencil with client's approval, we made a split sample board with two possible color combinations.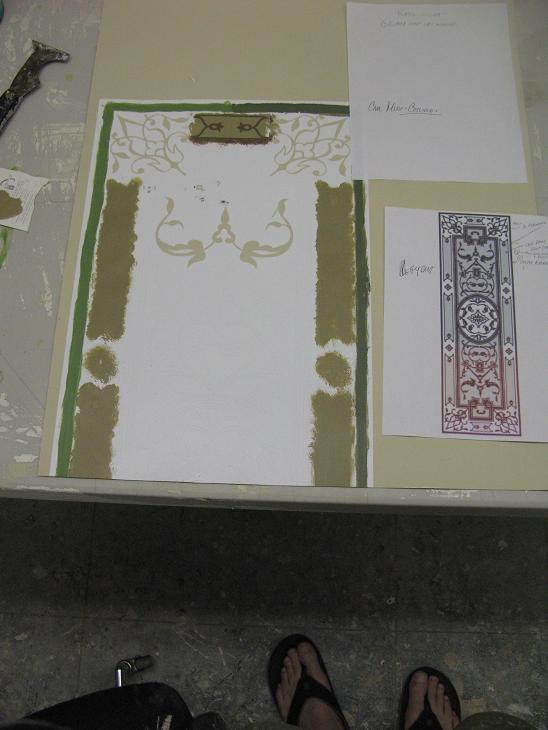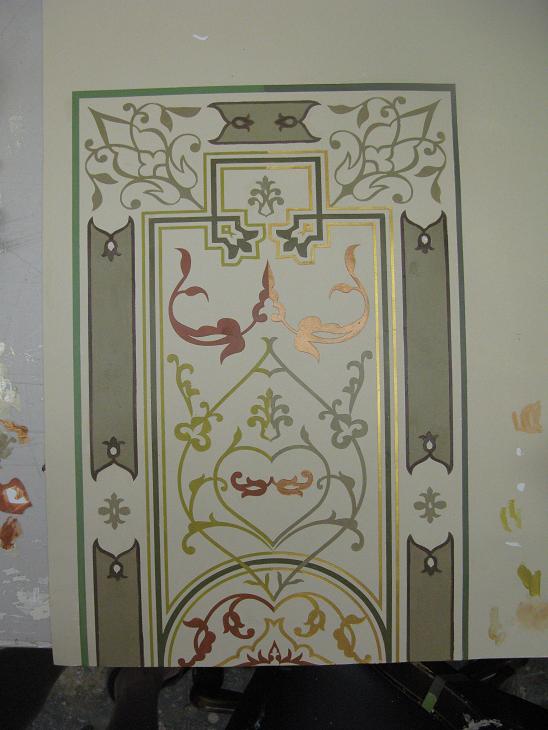 After choosing our final colors we started the job on site measuring and installing the sticky back  pre-cut stencils.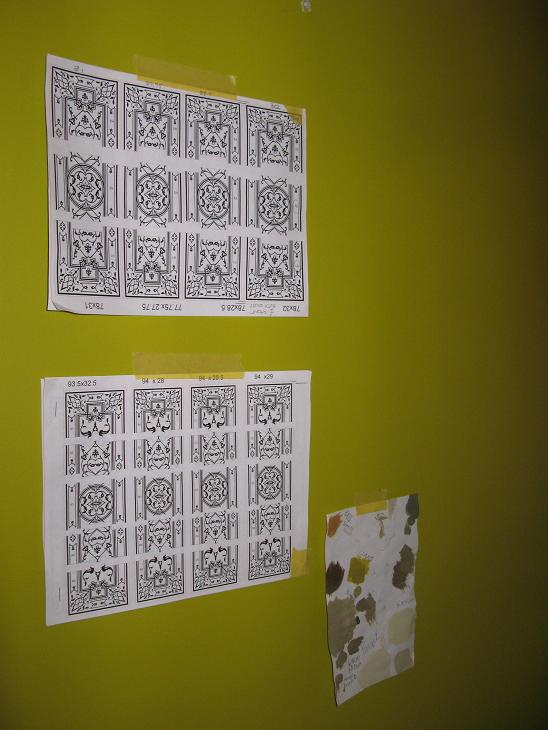 This a diagram of the placement of all the stencils, some panels are slightly different sizes than others, so we have to stick to this guide. Also you can see one of are lists of the colors to be used.
The ceiling has been base coated with the background color.

After getting the stencils in place we begin to weed out the pre-cut sections, revealing the areas to be painted, then we clear coat all the exposed areas with a water base poly to prevent bleeding of the colors onto the background base coat.

 The first color being applied.
Some areas require that we place back some weeded sections in some of the painted areas to reveal a second area that will be painted in a different color.

Using a hair dryer to speed up the process


Here we have the bottom of this panel pealed back reveling the multicolored patterns

Jay installing another section

One of the first completed panels. This is what its all about and the reward for all the hard work.
Finished! I am proud of my crew and the my wonderful clients who are delighted beyond their wildest expectations with the results.
If you want to learn more about stenciling check out my classes section on my website and see when our next class will be.